Past Meetings
Friday June 8, 2012 - 8am to 5pm - Aqua Turf - Plantsville, Connecticut
Annual Scientific Education Program - Scientific Poster Abstracts
Registration- Directions - Suggested Topic/Speaker Survey Form - Letter to Physicians
Vender Expo Information and Payment Forms - Titanium Vendor Agreement - Platinum - Gold - Silver
Guest Speakers: Richard Abbott, M.D. (AAO Immediate Past President); Stanley Burns, M.D.; Congresswoman Nan Hayworth, M.D.; Catherine Green, M.D. (Australia); Robert Osher, M.D.; Jerry A. Shields, M.D.; and Hugh Taylor, M.D.(Australia)
Guest Speakers:
CLINICAL PEARLS IN THE MANAGEMENT OF CORNEAL LACERATIONS
THE LINK BETWEEN RISK MANAGEMENT AND QUALITY CARE: WHAT HAVE WE LEARNED? HOW CAN WE IMPROVE?
Presented by: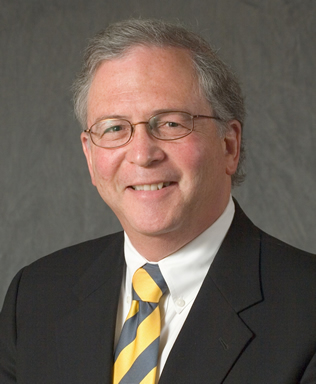 Richard Abbott, M.D.

After completing his Bachelor of Science degree at Tufts University in Boston, Dr. Abbott earned his medical degree at the
George Washington University School of Medicine in Washington, DC. He performed his residency at the California Pacific
Medical Center in San Francisco and was a Heed and Fight for Sight fellow at the Bascom Palmer Eye Institute in Miami. Dr
Abbott currently is the Thomas W. Boyden Health Sciences Professor of Clinical Ophthalmology at the University of California San Francisco and Research Associate at the Francis I. Proctor Foundation.

Dr. Abbott has served on the editorial boards of several ophthalmic journals and continues to lecture and publish on a variety of topics focusing primarily on corneal and external diseases of the eye, as well as quality of care, clinical practice guidelines, and medicolegal issues. He has authored or co-authored 88 publications and 32 book chapters and has delivered over 650 invited lectures and 19 named lectures. Dr. Abbott has received numerous honors, including the prestigious U.S. President's 25 year Volunteer Service Award, the International Distinguished Golden Service Award from the Chinese Academy of Ophthalmology, the Jose Rizal Medal for International Service to the Asia Pacific region, the AE Maumenee Pan American Medal for Distinguished Service to Latin America, and the American Academy of Ophthalmology's Lifetime Achievement Award.
Dr. Abbott is the immediate Past President of the American Academy of Ophthalmology and the Past President of both the Pan American Association of Ophthalmology and the Pan American Ophthalmological Foundation. He is immediate past Chairman of the Board of OMIC and a former Director of the American Board of Ophthalmology. Dr Abbott is a Board Director for the International Council of Ophthalmology and serves as Chairman of the Clinical Practice Guidelines Committee. He is a member of both the American Ophthalmological Society and Academia Ophthalmologica Internationalis. He lives in Mill Valley, California, with his wife, Cecilia. They have three children and five grandchildren.
EVERYTHING I THINK I KNOW ABOUT CORRECTING ASTIGMATISM
ADRENALIZED EYE CASES
Presented by: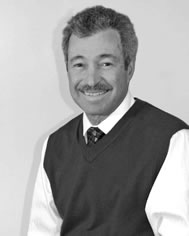 Robert Osher, M.D.
Robert H. Osher, M.D. is Professor of Ophthalmology at the College of Medicine of the University of Cincinnati and Medical
Director Emeritus of the Cincinnati Eye Institute.His practice is limited to cataract and implant surgery by referral.
Dr. Osher served his residency at the Bascom Palmer Eye Institute and completed three fellowships in Miami and at the Wills Eye Hospital in Philadelphia.He has received the Heed Ophthalmic Fellowship Award, the Maumenee Award, the Sheets Award, the Rayner Award from England, the Canon Award from Japan, the Senior Academy Honor Award and the Lifetime Achievement Award from AAO, the Lim Award from China, the Gold Medal Award from Australia, the Mooney Award from Ireland, the Nordan Lifetime Achievement Award, the Kelman Award from Greece, the Excellence Award from Canada and a lectureship bearing his name in Argentina.The American Society of Cataract and Refractive Surgery has given Dr. Osher its two highest honors, the prestigious Binkhorst Medal and the Innovator's Award. He also has received the Kelman Award, the highest honor given to a cataract surgeon by the American Academy of Ophthalmology.
Dr. Osher has achieved worldwide recognition in cataract surgery.He has designed many of the contemporary intraocular lenses and instruments used in cataract surgery, in addition to developing new techniques in this subspecialty.Dr. Osher's surgical videos have won more than 25 first-prize honors at the American, European, Asian and South American Cataract Societies including 3 Grand Prizes at ASCRS and ESCRS.His lectures have been presented to implant societies in more than 35 countries and he has co-authored several textbooks in his subspecialty.He serves as editor of the Video Journal of Cataract and Refractive Surgery, the Video Textbook of Viscosurgery, and International Advances in Phacoemulsification and has published more than 250 videos and peer-reviewed articles. He has served on the executive committee of the Outpatient Surgery Society and as the international editor of the Brazilian journal FOCO. He is a Reviewer for the Journal of Cataract and Refractive Surgery and serves on the editorial boards of six additional Journals.
Besides his interest in cataract surgery, Dr. Osher has been a proud coach of more than 70 youth baseball and basketball teams reaching the National Championships in each sport. He served as the ophthalmic consultant for the Cincinnati Reds during the 1990's. Dr. Osher has also published 17 children's stories raising money with the proceeds for charitable organizations.
INTERESTING MASQUERADE CASES FOR THE OPHTHALMOLOGIST
RECENT INNOVATIONS REGARDING MALIGNENT OCULAR TUMORS
Presented by: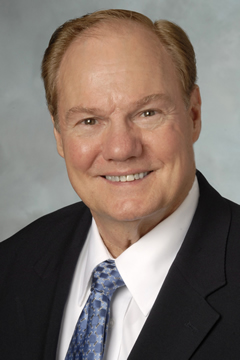 Jerry A. Shields, M.D.
Jerry A. Shields, M.D. is director of the Oncology Service at Wills Eye Institute and Professor of Ophthalmology Thomas Jefferson University in Philadelphia.  He was a resident at Wills Eye Hospital and completed fellowships in ophthalmic pathology and retinal surgery.  For more than 30 years, he has been active in the care of patients with ocular tumors and in clinical research related to tumors of the eyelids, conjunctiva, intraocular structures, and orbit.

He has authored or co-authored more than 1200 articles in scientific journals and more than 500 textbook chapters for a total of more than 1700 scientific publications. He has authored or co-authored 13 major textbooks and has given 1500 national and international lectures, including 66 named lectures.    He has also received 28 national and international academic awards for his contributions.    

Dr. Shields has served on the editorial boards of 13 journals. He was the organizer and first president of the international Society of Ocular Oncology, president of the Ophthalmic Club of Philadelphia, and president of the Wills Eye Medical Staff, and president of the Macula Society in 2009.  Dr. Shields is married to Dr. Carol Shields also practices on the Oncology Service of Wills Eye Institute and has made many similar contributions.  They have 7 children ranging from ages 23 to 11 years of age.
Who Has A Right To Sight? Vision 2020 And What I Should Do In My Own Practice
Presented by: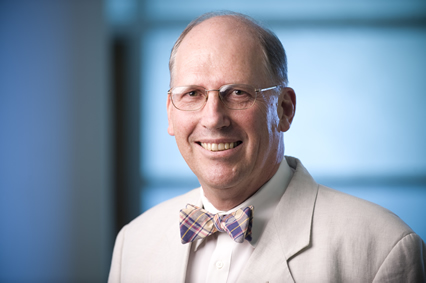 Hugh Taylor, M.D.
Globally including developed countries such as Australia and the USA, three fourths of vision loss is unnecessary; it is either preventable or treatable.  The World Health Organization and International Agency for the Prevention of Blindness launched a global initiative – Vision 2020, the Right to Sight, in 1999 that aims to eliminate avoidable blindness by 2020.  Great progress is being made in developing countries and diseases such as trachoma and onchocerciasis are decreasing.  Capacity especially for cataract surgery and refractive services is growing rapidly.  Although much of this work occurs in developing areas, there is much unmet need in our own communities.  Undetected glaucoma and diabetic retinopathy are still too prevalent.  We must think globally but act locally paying attention to the undiagnosed and underserved people in our community.
OPHTHALMOLOGISTS AS GLOBAL CITIZENS: OPPORTUNITIES IN LEADERSHIP, TRANSFORMING GLAUCOMA CARE: CAN WE MAKE THE LEAPE TO THE FUTURE?
Presented by: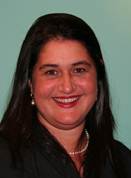 Catherine Green, M.D.
Dr. Catherine Green is an ophthalmologist in Melbourne with a subspecialty interest in glaucoma. She undertook her ophthalmology training at the Royal Victorian Eye and Ear Hospital (RVEEH), Melbourne, and completed a Glaucoma Fellowship at the Western Eye Hospital, London in 2001, before working as a Consultant in the Glaucoma Unit at Moorfields Eye Hospital.  She returned to Melbourne in late 2002, and since then, has worked in private practice and in the Glaucoma Clinic at the RVEEH. Her other professional interests include medico-legal aspects of medicine, risk management, medical education and ophthalmology in developing countries. She has worked in Nepal, Myanmar, Timor Leste, and most recently in Fiji, where she where she will continue to contribute as a member of the visiting teaching faculty at the Pacific Eye Institute.
Cathy is extensively involved in the activities of the Royal Australian and New Zealand College of Ophthalmologists (RANZCO). She has been an examiner for the College since 2004, and became Chair of the Ophthalmic Sciences Court of Examiners in 2009. Having served as the Treasurer and Chair of the Victorian Branch of RANZCO, and as a Councillor for several years, she was appointed to the Board of Directors of RANZCO last year. She has also recently been appointed to the Board of Directors of the Centre for Eye Research Australia (CERA). In addition to her clinical practice, she is the Deputy Medical Executive for Invivo, one of Australia's five medical indemnity companies.
As a graduate of the inaugural APAO Leadership Development Program 2009-2010, Cathy has been instrumental in the continuation of the program as Program Director.
NATIONAL POLITICS AND MEDICINE- UPDATE 2012
Presented by: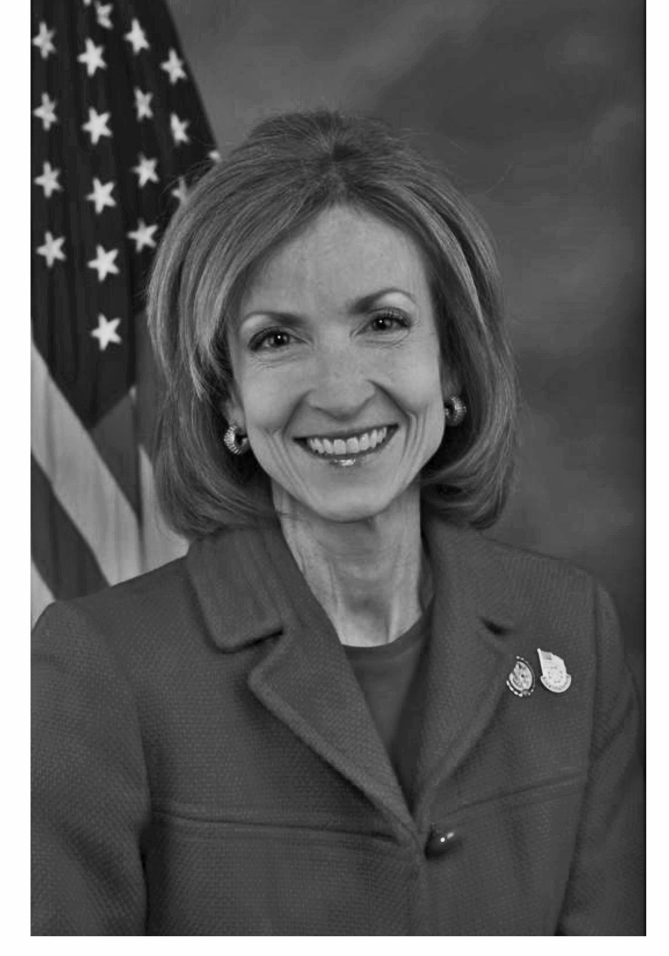 Congresswoman Nan Hayworth, M.D.
A doctor, mother, businesswoman, and community leader turned public servant, Nan Hayworth represents New York's 19th Congressional District in the U.S. Congress.
The daughter of an immigrant, Nan believes passionately in American exceptionalism. She is a staunch fiscal conservative because it is free enterprise that has enabled generations of Americans to thrive throughout our history. As a Member of Congress, she views reining in unsustainable levels of federal spending as a crucial priority for the 112th Congress. With her medical background she will help to craft new health care policy that improves affordability and access to care while sustaining the choice, quality, and innovation that characterizes the best of American health care. Nan currently serves on the House Financial Services Committee which is very important to the economy of the 19th District. Reducing regulatory burdens on businesses and reviving the economy through job creation are also top priorities. Nan is a firm believer in the adage, don't spend what you don't have, and she's committed to reducing government spending
and helping taxpayers keep more of what they've worked so hard to earn.
For 16 years Nan served her community as an ophthalmologist, both in her own solo practice, which she started from scratch and grew into a successful office, and as a partner in the Mount Kisco Medical Group. Nan also served as an attending physician at Northern Westchester Hospital. A dedicated member of New York State's medical community, Nan served as an Instructor and Assistant Clinical Professor at the Mount Sinai School of Medicine in New York. During her career as a physician Nan has been recognized for her excellence in medicine and named to several topdoctors lists.

Nan graduated from Princeton University summa cum laude in Biology in 1981. She graduated top of her class in 1985 from Cornell University Medical College where she was elected to the Alpha Omega Alpha Medical Honors Society.
Born in Chicago and raised in Munster, Indiana, Nan is the daughter of WWII veterans. Her father, an accountant, grew up in Ohio. Her mother emigrated from England in 1948, having served in the British Army Auxiliary Territorial Service. Nan graduated from Munster High School in 1977 and worked summers in a steel mill to help pay for college.
WHAT CHANGES CAN WE EXPECT IN OPHTHALMOLOGY PRACTICE IN FIVE YEARS?
Presented by: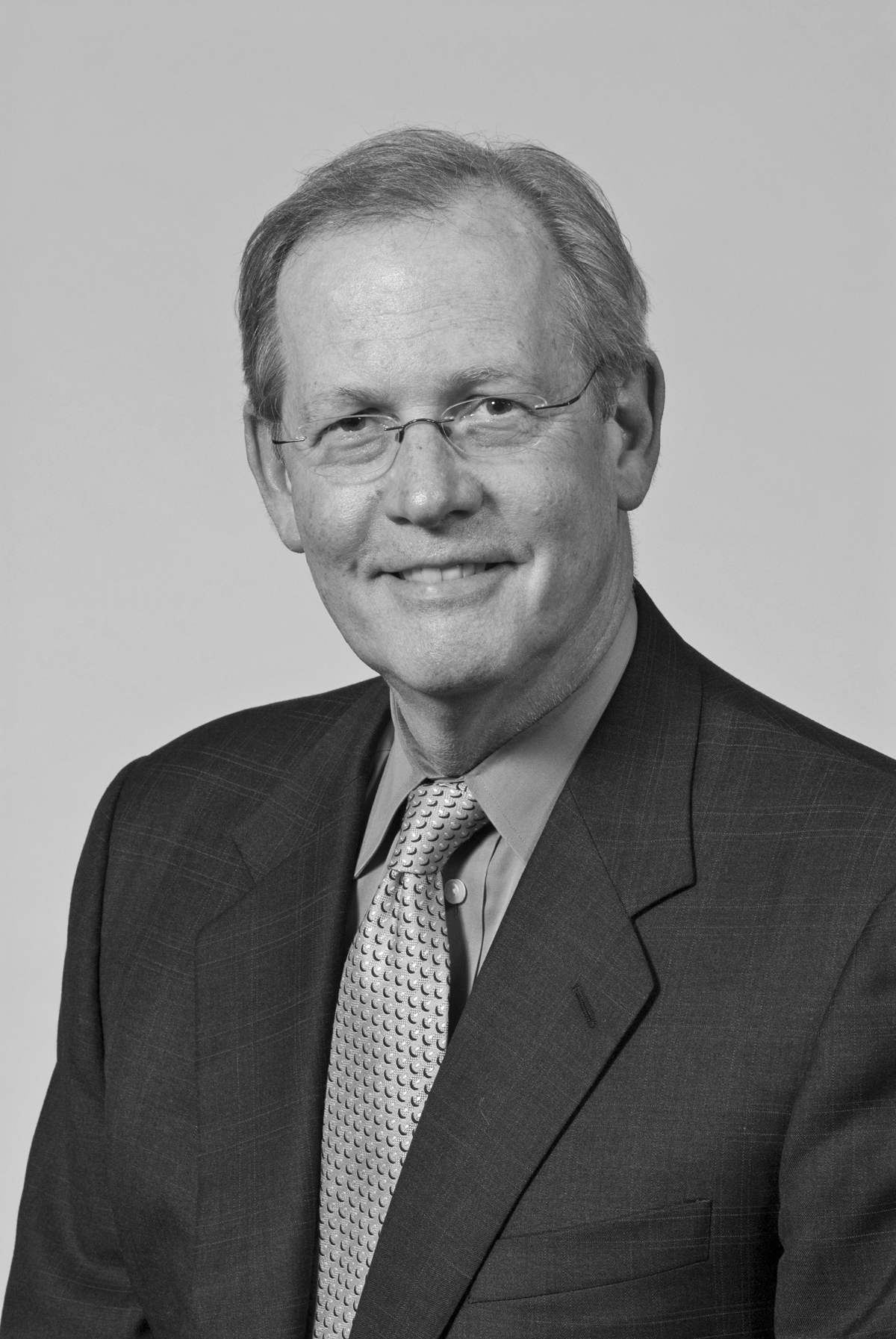 David W. Parke II, M.D.
Dr. Parke is executive vice president and CEO of the Academy, the world's largest ophthalmology organization, with 30,000 members and offices in San Francisco and Washington, D.C. It is the principal source of educational materials and programs for ophthalmologists as well as the profession's voice from Washington to the World Health Organization.
Prior to assuming this role in 2009, Dr. Parke served for 17 years as president and CEO of the Dean McGee Eye Institute and Edward L. Gaylord professor and chair of the department of ophthalmology in the University of Oklahoma College of Medicine. At the time he left, the McGee Eye Institute had more than 300 faculty and staff and ranked among the top institutions nationally in terms of NIH vision research grant support.

A practicing ophthalmologist with subspecialty focus in retina/vitreous, Dr. Parke served as president of the Academy in 2008. He is a fellow of the Academy and received its Honor Award in 1989, its Senior Achievement Award in 1998 and its Life Achievement Honor Award in 2009.

A graduate of Phillips Exeter Academy, Stanford University and an AOA graduate of the Baylor College of Medicine, Dr. Parke completed residency training at Baylor College of Medicine, serving as chief resident. He then completed two years of fellowship training in diseases and surgery of the retina and vitreous. His professional and scholarly activities have focused on that subspecialty and on medical education and biomedical organizational leadership and development.

Dr. Parke has held leadership positions on multiple professional boards. He is a founding member of MedEncentive, a company integrating evidencebasednmedicine into an innovative incentive system while decreasing total system costs. He also serves on the board of directors of the Ophthalmic Mutual Insurance Company and previously chaired the board of directors of the Academic Physicians Insurance Company and of Medem, Inc., a San Francisco-based Internet health care company. Dr. Parke's other past medical leadership positions have included serving as president of the Association of University Professors of Ophthalmology and director of the American Board of Ophthalmology.

He has served on the editorial board of two ophthalmic journals and was executive editor of the American Journal of Ophthalmology. He has received numerous biomedical research grants and was awarded the Dean's Award for Distinguished Medical Service at the University of Oklahoma. Dr. Parke has lectured widely on topics in retinal diseases and surgery, academic professional development, medical liability insurance and medical
organizational leadership and management. He is recognized in Who's Who in America, Who's Who in the World and Best Doctors in America. In 2009, he was elected to Academia Ophthalmologica Internationalis, an international body limited to 60 active members committed to global vision research, education and service.

Community activities have included board member of the Greater Oklahoma City Chamber of Commerce, of the Oklahoma Economic Development Foundation and of Casady School. Dr. Parke served as vice president of the board of trustees of the Oklahoma Health Center Foundation and for 10 years on the board of the Presbyterian Health Foundation.

Dr. Parke's wife, Julie T. Parke, MD, is a pediatric neurologist who served as Presbyterian Health Foundation Professor in the Department of Neurology at University of Oklahoma and director of the Section of Child Neurology. The Parkes have three children; Will, a vitreoretinal fellow at the University of Miami's Bascom Palmer Eye Institute; Laura, of Treasury Wine Group in Napa, CA; and Lindsey, an attorney in San Francisco.
A HISTORY OF OPHTHALMOLOGY DESCRIBED THROUGH AN EXTENSIVE COLLECTION OF PHOTO ARCHIVES
Presented by: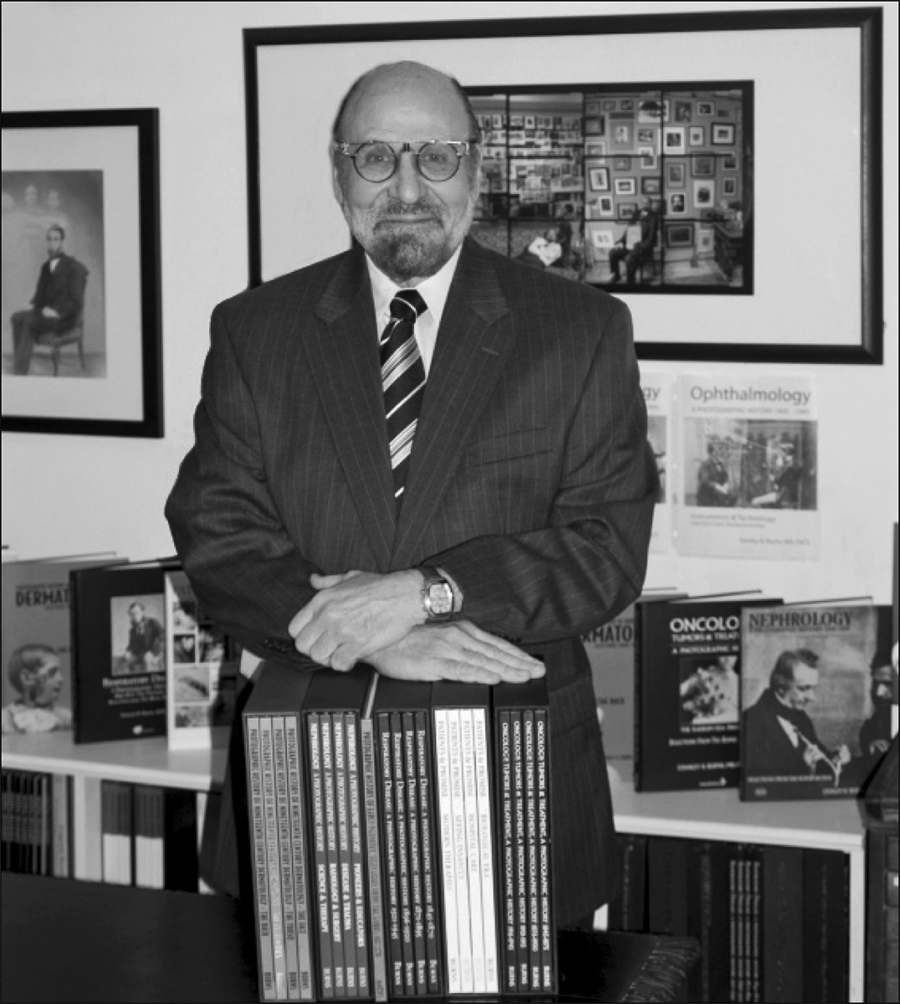 STANLEY BURNS, M.D.
Stanley B. Burns, MD,FACS a New York City ophthalmologist and Clinical Professor of Medicine at NYU Langone Medical Center is an internationally distinguished author, curator, historian, collector, and archivist. His photographic collection established in 1975 consists of over one million vintage prints from 1840-1960, including about 70,000 medical photographs. It is considered the most comprehensive private early historic photograph collection in the world. The emphasis of the collection is rare and unique photographs. In 1977 he began his writing career and founded The Burns Archive to share his photographic discoveries. From his collection he has written 43 photo-historical texts including 31 texts on medical subjects with a four volume series on Dermatology 1850-1950. He has been past president and curator of several medical historic institutions such as the Museum of the Foundation of the American Academy of Ophthalmology, Medical Archivists of New York, and the International Society of Physician Historians. He has curated over 50 exhibitions, written and produced a documentary on death & memorial practices, and his photographs have been used by Hollywood producers and directors in numerous films from Jacob's Ladder to The Others. The historic dermatology photographs have been used in exhibitions and texts worldwide from the Finnish military medical manual to an exhibition at Paris' Musee d'Orsay.
Friday January 13, 2012 - 8am to 5pm - Aqua Turf - Plantsvile, Connecticut
Annual Scientific Education Program
Programs: Physicians-Management-Technicians
Guest Speakers: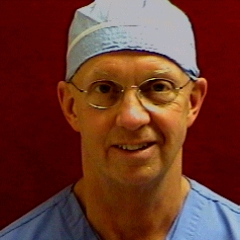 Steve Charles MD, is one of the world's leading vitreoretinal surgeons and has developed many of the techniques and devices used by all vitreoretinal surgeons.  He has performed over 28,000 vitreoretinal surgeries, lectured in 42 countries and operated in 26, delivered 14 named lectures, over 1000 speaking trips. He authored a leading textbook in the field which is now in the 5th edition and in 5 languages, authored over 140 articles in the medical literature and 44 book chapters.  He is on the editorial board of Retina and a reviewer for Ophthalmology, Archives of Ophthalmology, American Journal of Ophthalmology, and British Journal of Ophthalmology.  He is a mechanical and electrical engineer and has 105 issued or pending patents. He is a consultant for Alcon Laboratories and the principal architect of the Alcon Accurus and Alcon Constellation Vision System. He is the Founder of MicroDexterity Systems, developing robots for dexterity enhancement for minimally invasive knee and hip replacement, spine surgery, and skull base neurosurgery.  He is the President of Infinity Research, Inc. He has received the Wacker Medal from the Club Jules Gonin, the first Founders Medal from the Vitreous Society, was inducted into the University of Miami School of Medicine Medical Alumni Association Hall of Fame, and was named by Ocular Surgery News as one of the top ten innovators in the past 25 years.   He is a Clinical Professor at the University of Tennessee and an Adjunct Professor at Columbia College of Physicians and Surgeons and Chinese University of Hong Kong.  He is a member of the Retina Society, Macula Society, Club Jules Gonin, American Society of Retinal Specialists, and the American Academy of Ophthalmology.
After four years in engineering school, he completed medical school at the University of Miami School of Medicine. He did research all four medical school years at the Bascom Palmer Eye Institute. After a medical internship at Jackson Memorial Hospital in Miami he completed a residency the Bascom Palmer Eye Institute followed by a two year Clinical Associate appointment at the National Eye Institute (NIH); focused on vitreoretinal surgery, angiogenesis research and medical device engineering.
He is also a commercial, multi-engine, instrument rated pilot with type ratings in Citation 500 and 560 jets, currently flies a Citation Encore.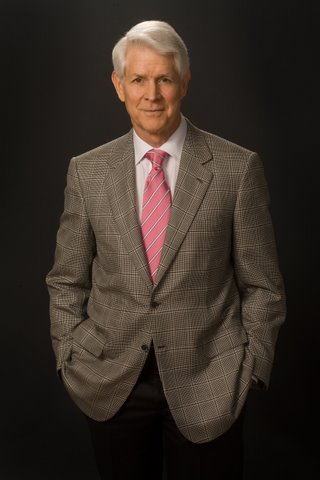 Thomas Harbin MD, entered private practice with Eye Consultants of Atlanta after a residency at the Wilmer Institute from 1971 -1974 and a fellowship in glaucoma at the Glaucoma Center at Washington University from 1974-1975.  He resides in Atlanta with his wife Ellen.  He served on the clinical faculty at Emory and his current title is Clinical Professor Emeritus.  He continues to practice at Eye Consultants.  His first book, Waking Up Blind, was published in December, 2009 and his second book, What Every Doctor Should Know… But was Never Taught in Medical School, was published in July 2010.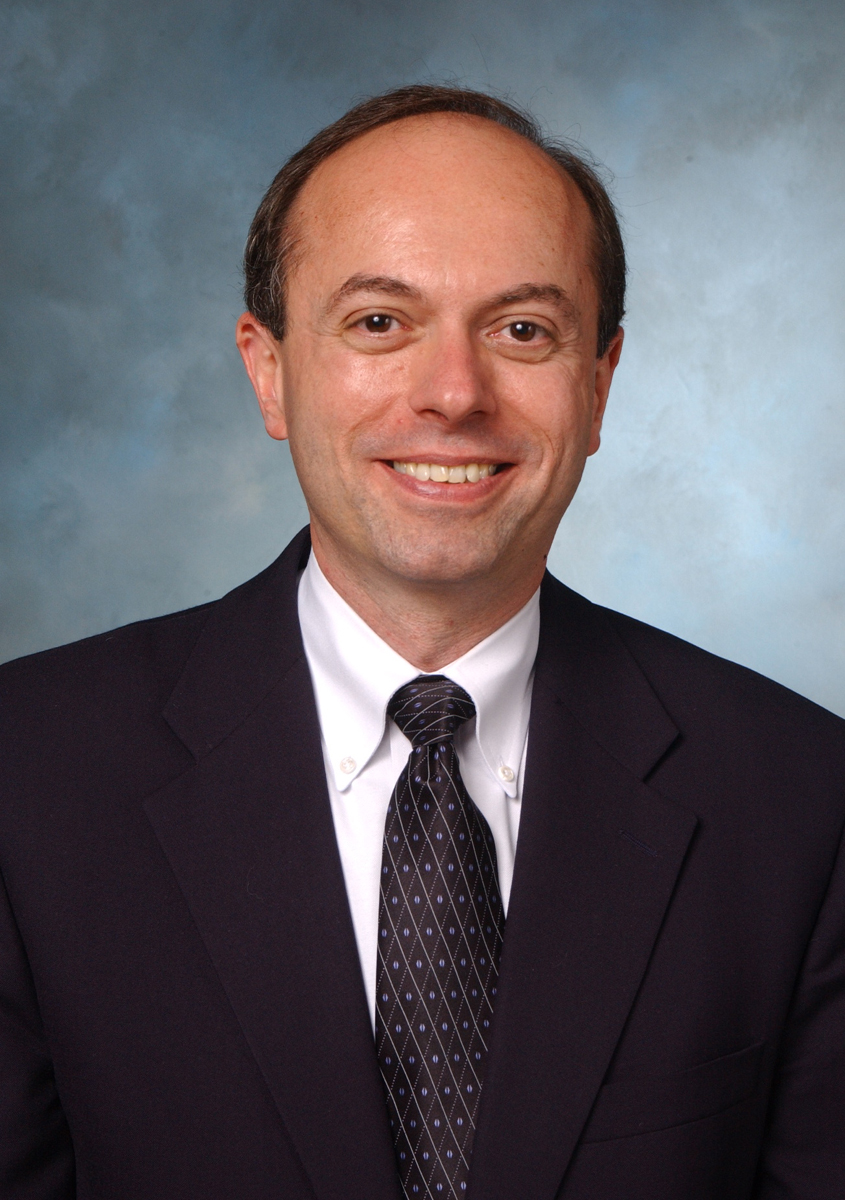 L. Jay Katz MD, FACS
Professor
Jefferson Medical College
Attending Surgeon and Director, Glaucoma Service
Wills Eye Institute
Philadelphia, Pennsylvania
Dr. Katz is a Professor of Ophthalmology at Jefferson Medical College, Thomas Jefferson University, in Philadelphia, Pennsylvania and Director of the Glaucoma Service at Wills Eye Institute. Dr. Katz received his MD degree from Yale University Medical School, New Haven, and completed an internship in Internal Medicine at the University of Virginia, Charlottesville, Virginia, a residency in Ophthalmology at Yale, and a Fellowship in Glaucoma at Wills Eye Hospital.
Dr. Katz has been the recipient of various awards, including the American Academy of Ophthalmology (AAO) Senior Achievement Award in 2002 and the Joint Commission on Allied Health Personnel in Ophthalmology's Faculty Award in 2003. He was named Distinguished Alumnus of the Yale University Eye Center in 2003 and became a Honored Life Member of the Philadelphia Ophthalmic Club in 2007.
Dr. Katz has published more than 120 articles in such journals as Archives of Ophthalmology, the American Journal of Ophthalmology, Ophthalmology, and the Journal of Glaucoma. He is an Editorial Board member for Journal of Glaucoma, Survey of Ophthalmology, Clinical Therapeutics and Graefe's Archives of Clinical and Experimental Ophthalmology.  He has authored, coauthored, or edited more than 30 books and book chapters.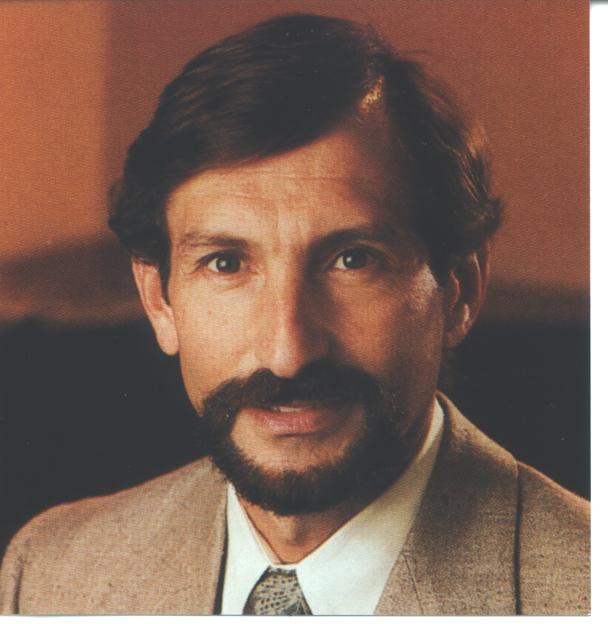 Richard Mackool MD, is Director of The Mackool Eye Institute, the first ambulatory surgery center in New York.  He has authored hundreds of articles, two textbooks and several textbook chapters on the subject of cataract extraction and intraocular lens implantation.  His monthly column Phaco/Tips™ has appeared in Ocular Surgery News since 1990.  Dr. Mackool has been granted approximately 125 U.S. and international patents for inventions in the areas of cataract extraction, phacoemulsification and intraocular lens implant designs.
Fundraiser for Chirs Murphy • Saturday, November 12, 2011
• Dr. Andrew Packer's House
The Connecticut Society of Eye Physicians along with other specialty societies hosted a fundraiser event for U.S Congressman Chris Murphy to support his bid for U.S Senate.
From Left: William Elhers, M.D.; David Emmel, M.D., Cathy Cohen; U.S. Congressman Chris Murphy; Andrew Packer, M.D., Deborah Osbornr; William Maron, M.D.
Friday June 10, 2011 - 8am to 5pm - Aqua Turf - Plantsville, Connecticut
Annual Scientific Education Program
Physicians - Management - Technicians
Guest Speakers: Hans Bruhn, BS, MHS; Pamela B. Fritz; Steven Galetta, MD; Stephen S. Lane, MD; Paul M. Larson, MMSc, MBA, COMT, COE, CPC; Michael Repka, MD.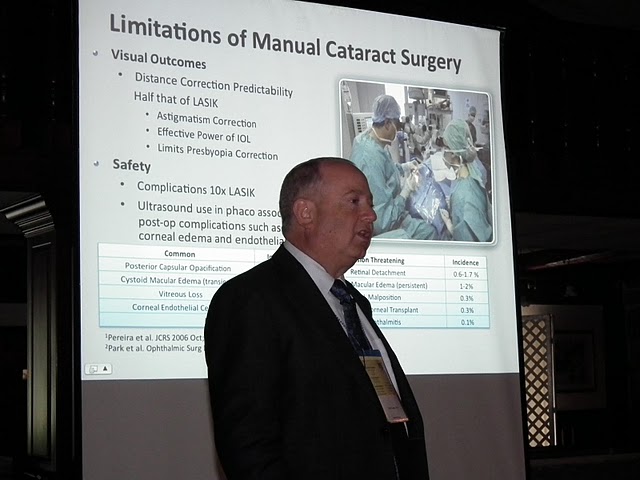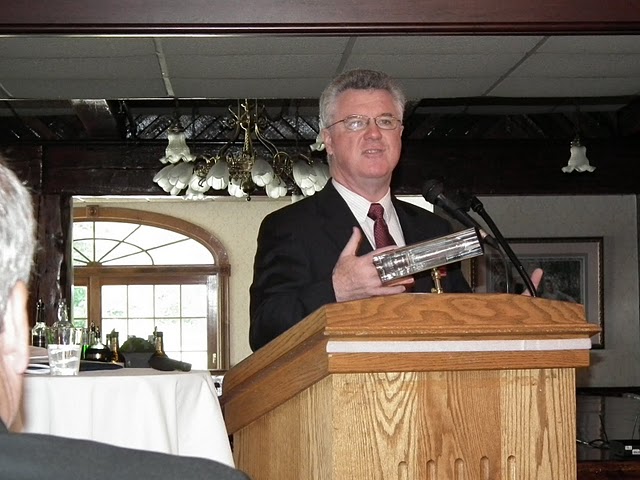 Left: Steven Lane, M.D. presenting on Pseudoexfoliation; Right: Connecticut Speaker of the House of Representatives Christopher Donovan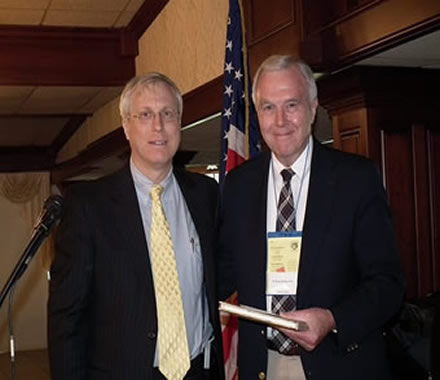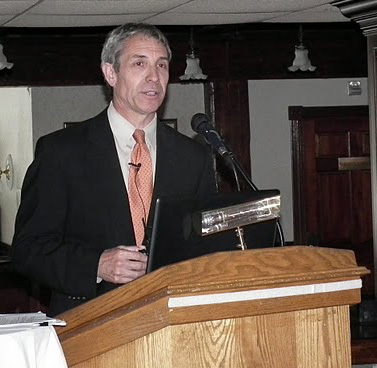 Left Photo: Steven Thornquist, M.D., and Bruce Shields, M.D.; Right Photo: Michael Repka, M.D. discussing Health Care Reform and its impact on Ophthalmology